Ever thought about having a personal assistant?
Hi! We are Maria and James and we work as personal desktop assistants at Maria & James.
If you are spending several hours every day at your PC or laptop, this situation will be familiar: every day, you do battle with a flood of information. You receive a lot of email, so your inbox is overflowing. More comes in via Web-based tools which your Web browser tries ardently to collate. Every day is an attempt to maintain some sort of overview and not miss anything important.
And everyone expects you to respond to new information immediately. Sometimes, it feels like staying up to date is a full-time job. And we agree: it is.
So what can you do? You can delegate the job to one of us, as your personal desktop assistant!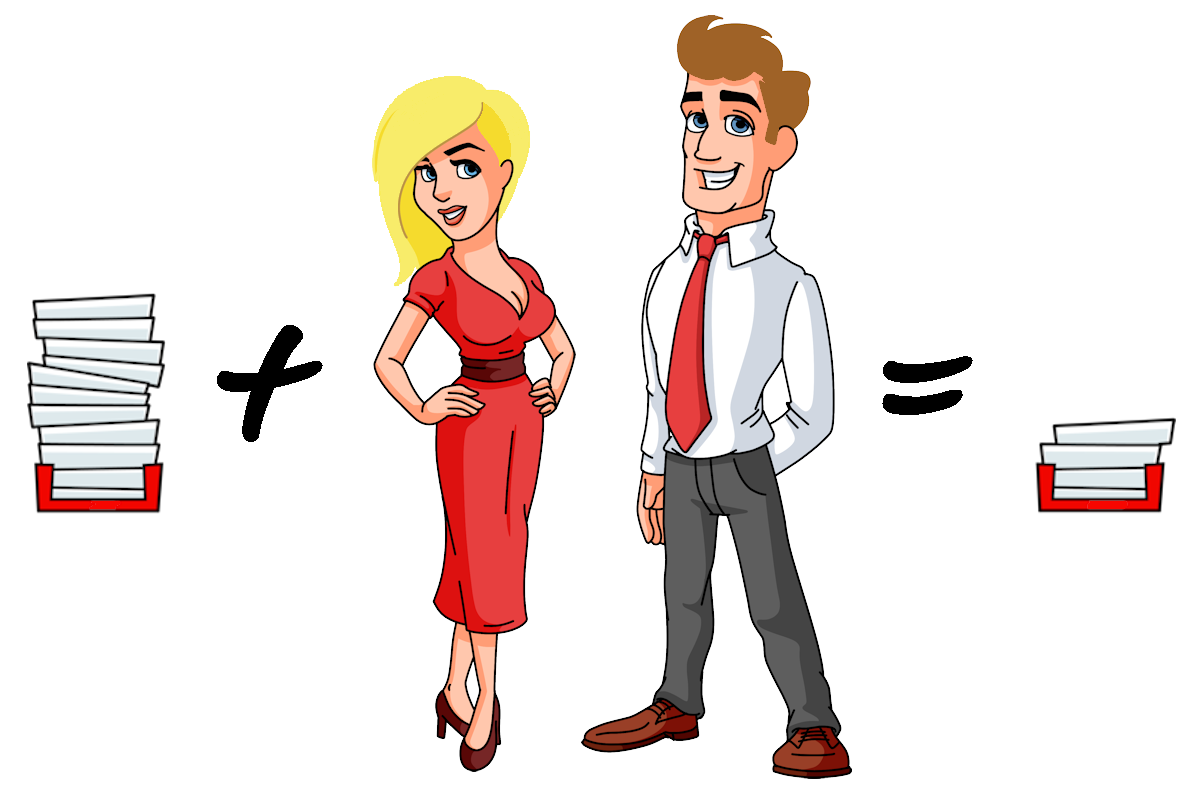 Your personal back office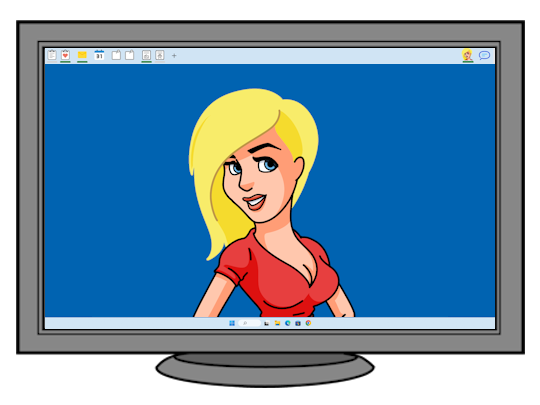 Our workspace is located in the assistant bar at the top of your computer screen. We also feel comfortable on your screen's left- or right-hand edge.
Behind each icon on the wizard bar is a quickie that gives you access to the information you often need from your desktop, server, and cloud applications. One click, and we show you your open tasks, your recently viewed tasks, the latest emails from your team, the latest emails from your IT monitoring tools, or your daily calendar.
We can also monitor all the information for you and notify you when certain events occur, e.g., new tasks, upcoming meetings, essential emails from your team, or fault reports from your IT monitoring tools.
With the task management quickie, you'll never lose track of your tasks again.
My Tasks - Show your tasks
My Watchlist - Show your watchlist
View History - Show your recently viewd tasks
Monitor & Notify - your tasks filtered by:
- Keywords in the subject
- Task Type
- Task Status
Search & Notify any tasks based on filter rules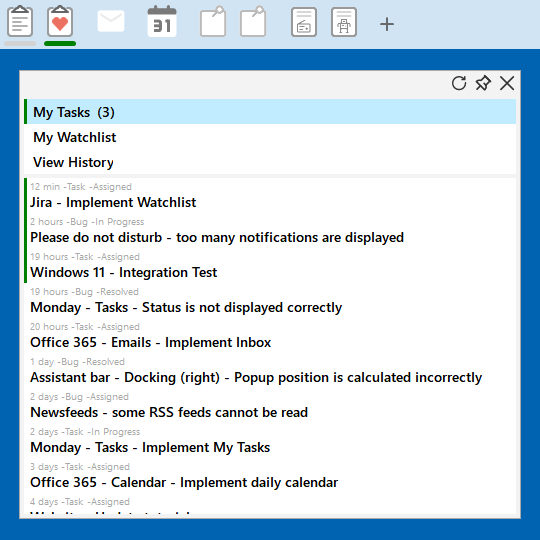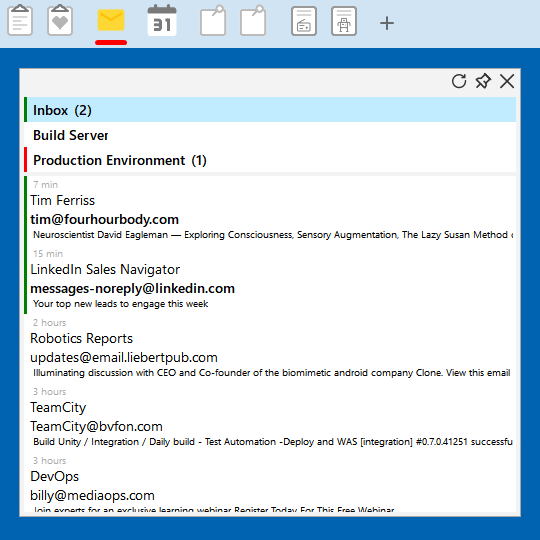 With the email management quickie, you can pick out precisely those emails which are relevant and essential for your work, from the flood of emails that come in every day.
Inbox - Show your inbox
Email Folder - Show an email folder
Monitor & Notify - your emails filtered by:
- Keywords in the subject
- One or more senders
Search & Notify your emails are based on filter rules
With the calendar management quickie, your daily calendar is always just a click away.
Daily Calendar - Show your daily calendar
Monitor & Notify - your calendar filtered by:
- Keywords in the subject
- Keywords in the location
- One or more categories
Search & Notify your calendar based on filter rules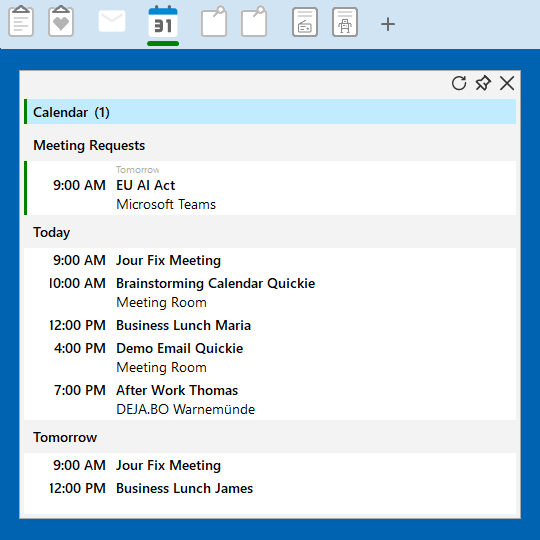 We keep track of your open tasks. As soon as someone assigns you a new task, we switch on the light strip under the corresponding quickie icon.
Red Lightning Strip: there are high priority tasks
Green Lightning Strip: there are new tasks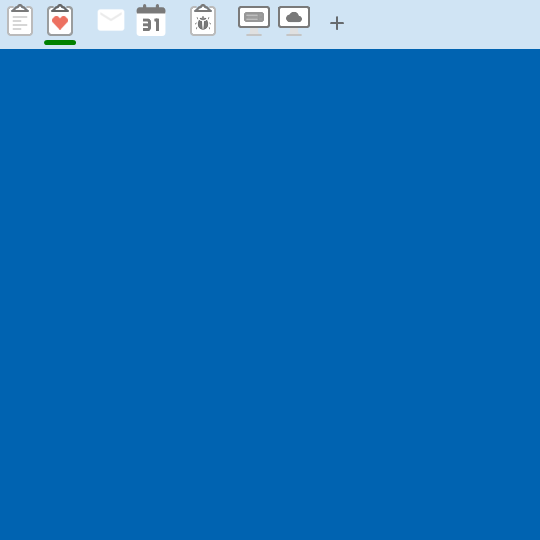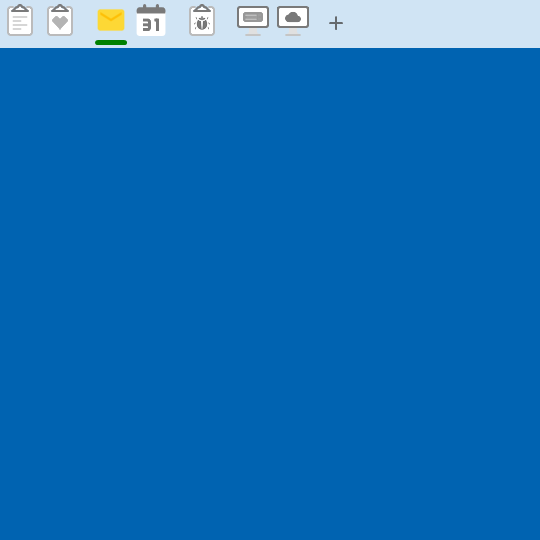 And another email, and another, and another... A lot is going on in your inbox. We look at it all and activate the corresponding light strip when an email comes in that you should look at.
Red Lightning Strip: you have important new messages
Green Lightning Strip: you have new messages
Your diary is also in the best hands with us. We make sure you never miss an appointment: Please come to the end, the next meeting is about to start. We will notify you when an appointment request arrives: Someone sent you an appointment request - do you have time and do you feel like?
Amber Alarm Clock: your next event is approachin
Green Alarm Clock: you have an event now
Red Lightning Strip: short term appointment request
Green Lightning Strip: appointment request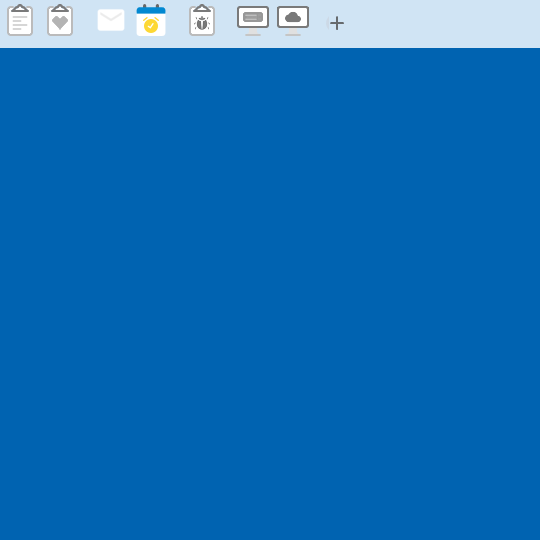 I am Sven – the creative head of Maria & James, a professional software developer with more than 25,000 hours of commercial experience. In my daily work, I was confronted every day by more and more information, all of it demanding my immediate attention. It was becoming increasingly frustrating for me to keep track of it all, because it simply took so much time. This frustration gave rise to the idea of the desktop assistants.
Maria & James will be by your side every day with full passion. They will increase your productivity, lower your stress level, and add some fun to your desktop. Always available, no intrigue, never sick, you change jobs - they come along.
Do you still remember your favorite teddy bear? That he was always there for you, that he crawled under the covers with you in thunder and lightning and protected you? That you could tell him anything and that he always stood with you? Maria and James would like to be your Teddy 2.0.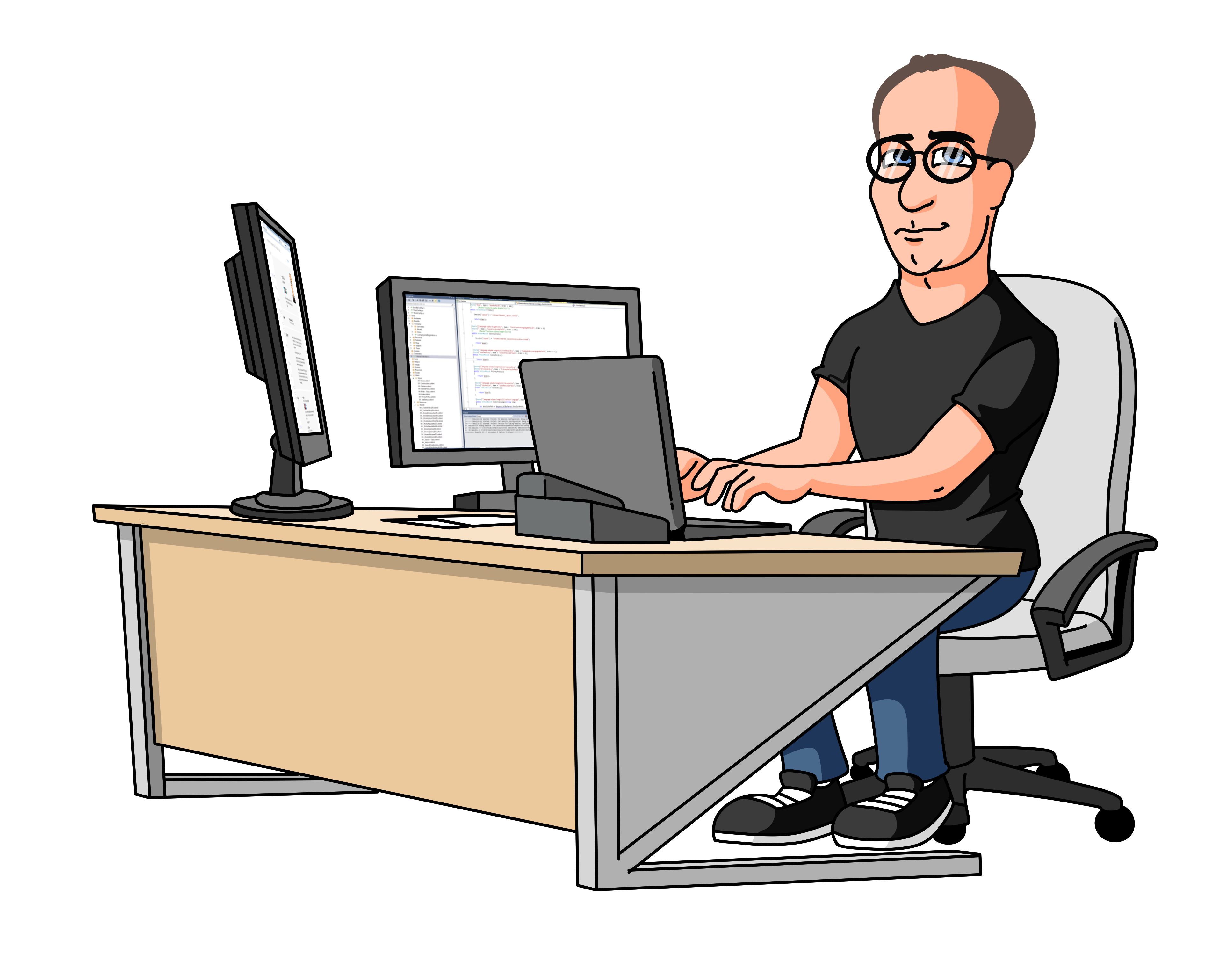 Maria and James are still in training, but soon they will be looking for their first internships. Maybe with you? Shall we keep in touch? Then follow me on Linkedin or on Instagram, or become pen pals.