Ever thought about having a personal assistant?
Hi! We are Maria and James and we work as personal desktop assistants at Maria & James.
If you are spending several hours every day at your PC or laptop, this situation will be familiar: every day, you do battle with a flood of information. You receive a lot of email, so your inbox is overflowing. More comes in via Web-based tools which your Web browser tries ardently to collate. Every day is an attempt to maintain some sort of overview and not miss anything important.
And everyone expects you to respond to new information immediately. Sometimes, it feels like staying up to date is a full-time job. And we agree: it is.
So what can you do? You can delegate the job to one of us, as your personal desktop assistant!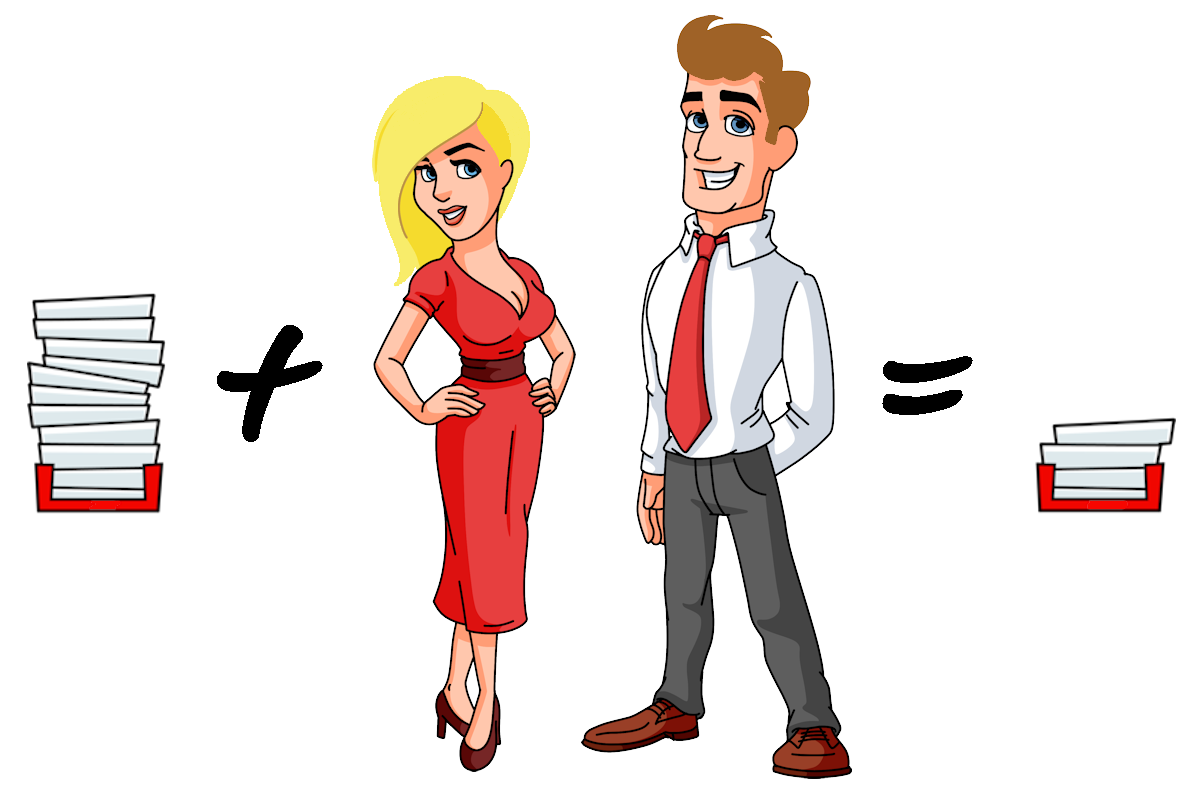 Get more done in less time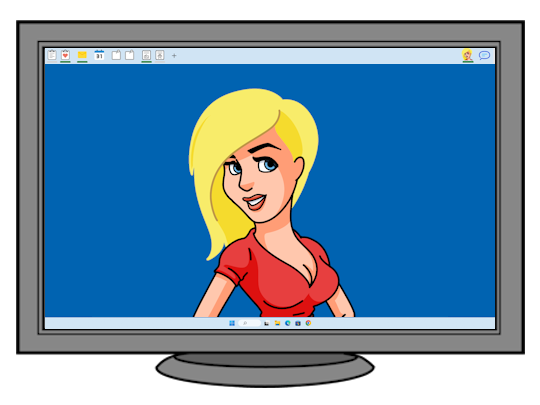 Our workspace is located in the assistant bar at the top of your computer screen. We also feel comfortable on your screen's left- or right-hand edge.
Each icon on the assistant bar hides a quickie that allows you to access information you frequently need. One click, and we will show you your open tasks, your daily calendar and the latest emails from your team.
We can also monitor all the information for you and notify you of certain events. For example, new tasks, upcoming meetings, all emails from your team, or from specific senders.
With the quickies for your personal organization, we empower you to quickly access your open tasks, your calendar, your emails, and your news feeds:
Two clicks open a calendar entry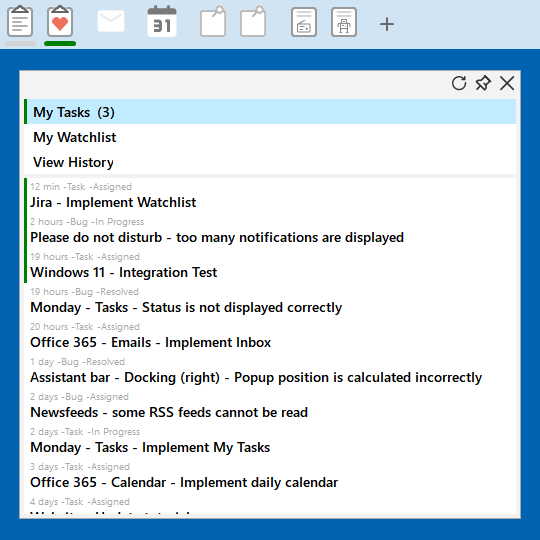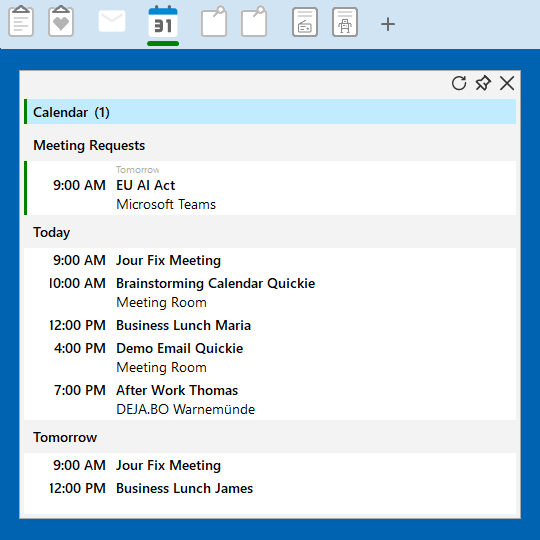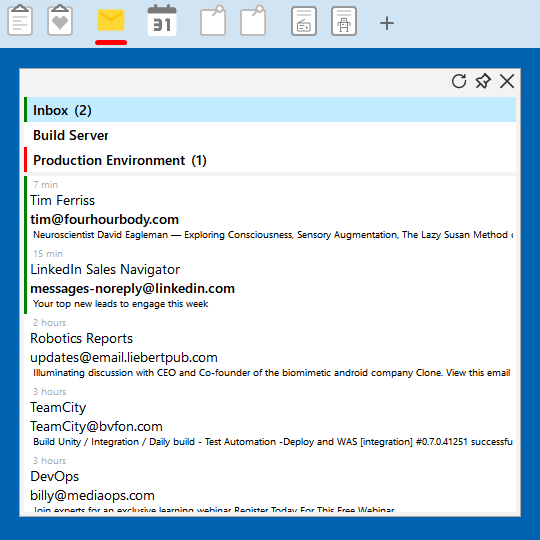 We keep an eye on your tasks, your calendar, and your inbox and notify you when something important happens:
One glance notifies you of an upcoming meeting
One glance notifies you of an onging event
One glance notifies you of new emails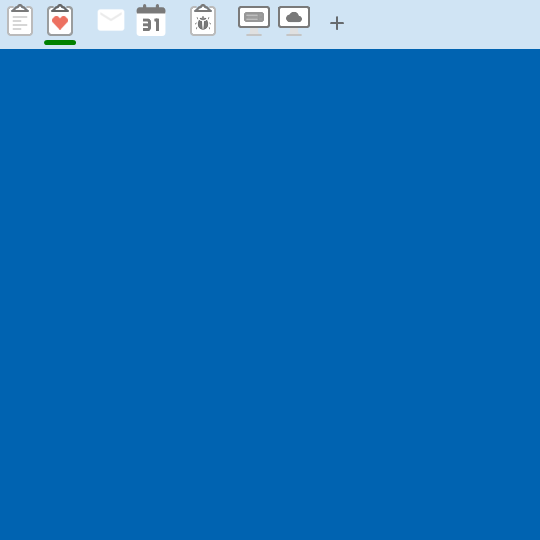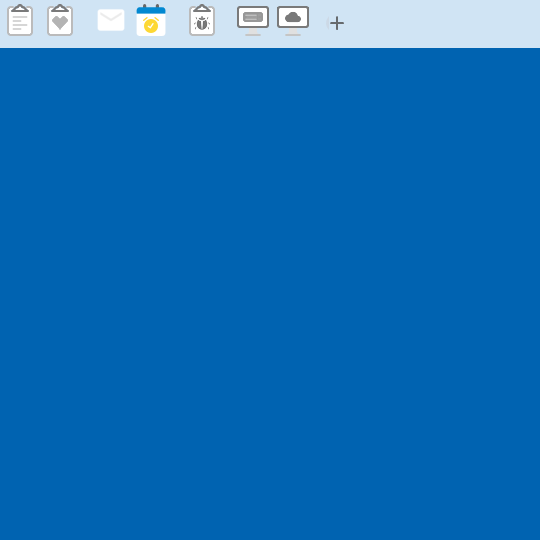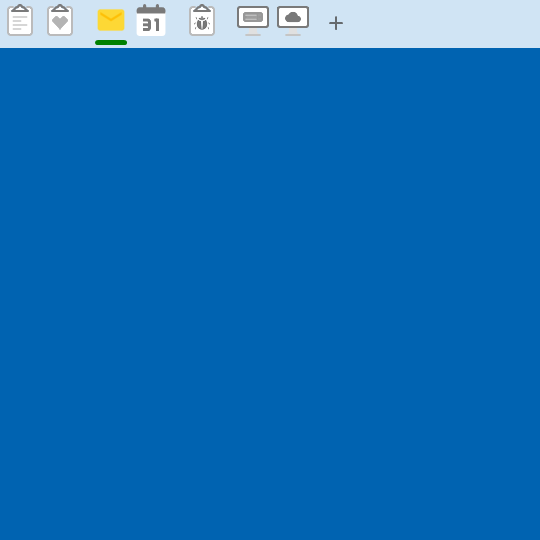 I am Sven – the creative head of Maria & James, a professional software developer with more than 25,000 hours of commercial experience. In my daily work, I was confronted every day by more and more information, all of it demanding my immediate attention. It was becoming increasingly frustrating for me to keep track of it all, because it simply took so much time. This frustration gave rise to the idea of the desktop assistants.
Maria & James will be by your side every day with full passion. They will increase your productivity, lower your stress level, and add some fun to your desktop. Always available, no intrigue, never sick, you change jobs - they come along.
Do you still remember your favorite teddy bear? That he was always there for you, that he crawled under the covers with you in thunder and lightning and protected you? That you could tell him anything and that he always stood with you? Maria and James would like to be your Teddy 2.0.